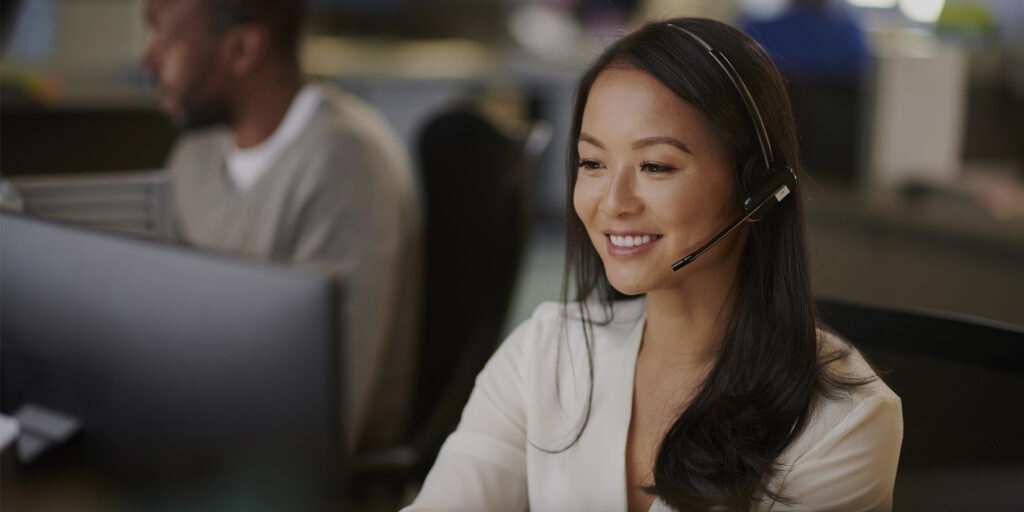 Summary
As we roll into the new year, customers are looking for the most convenient ways to engage with their bank or credit union. Fortunately, newer technology offers an array of tools to choose from. Which are right for your institution?
"Speak to a representative. RE-PRE-SENT-TA-TIVE."
We've all been on the "giving end" of a phone call trying to get in touch with a "human" customer service rep to address our burning questions or concerns. And we can likely all agree that a conversation with customer support is a surefire way to end up with a headache. According to a recent Zendesk study, more than half of consumers feel that type of service is an afterthought in the customer experience (CX) journey, indicating a gap between consumer expectation and company actions.
When it comes to banks and credit unions, the financial service industry has been criticized for falling behind other industries in optimizing their call centers and customer experience. Why is that? While digital technology is rapidly transforming every industry, banks and credit unions have faced greater sensitivity around compliance, cloud-resistance for security purposes and constraints of legacy IT systems that end up holding institutions back from a full-fledged digital transformation.
Banking on better service
But consumer demand has finally convinced financial institutions to cave from their old ways, shifting significantly greater investments toward cloud-based, on-demand services that provide a more seamless experience for their customers and members—whether it be real-time chatting with a bank rep about discrepancies or concerns, or AI-supported assistance for basic account information.
Here, listed out, are the top omnichannel communication trends consumers expect from their banks and credit unions in 2023—the same trends that institutions must seriously consider implementing if they want to anticipate their customers' every want and need.
1. Video conferencing
More banks are providing video banking, a form of communication between an institution's employees and its' customers that provides a near identical in-branch experience—minus the whole "waiting in line" schtick. This offers the convenient, yet personal, experience associated with traditional banking methods, while helping to reduce costs of renting physical branch space or hiring employees to staff them. What's also important is that financial institutions remain compliant with the reliance of videoconferencing technology, looking for the right solution that assures the safety and privacy of its customers.
Through video chat, customers and members can set up appointments through their mobile devices or computers to receive advice-based services for things like new accounts, loans, mortgages, securities and insurance. Support extend from call centers to physical and virtual branches, making the CX feel highly personalized to every individual.
2. Live chat
Live chat technology has been one of the most important additions to the customer service toolbox. For consumers, live chat support provides instantaneous answers to time-sensitive needs and questions all accessible through their mobile devices. This service addresses simple information or service-oriented questions, and can easily route consumers to greater support if necessary.
3. AI chatbots and virtual assistants
Artificial intelligence and machine learning are gradually becoming front-and-center for all industries, and this is especially true for financial services. The opportunities are endless for how these technologies can and will be applied to the CX in the future. Chatbots provide a seamless transition from initial inquiries to live chat, getting customers and members in front of the right support. They help address simple questions and tasks so that live agents can spend time on more complex interactions.
4. Call center authentication
In the past, agents would ask questions to customers in order to authenticate access to account information. Newer technology—typically deployed as part of a multi-factor authentication (MFA) process—removes this repetitive quiz-like encounter by offering push authentication instead, where a service provider sends the user a notification over the most secure and available communication channel.
5. Voice authentication
Banks are finding greater value with the addition of voice authentication methods as a way to increase customer satisfaction and fraud prevention, while also providing a quicker, less mundane method for customers to identify themselves. Voice biometrics use unique characteristics in a person's voice to verify their identity and are a great addition to other biometric security measures, including facial recognition, fingerprints and MFA for the highest amount of security that doesn't sacrifice customer convenience.
6. Data integration
Banks and credit unions, like any other enterprise, must make use of data integration in order to gain meaningful and valuable information from their customer's data. Data integration allows financial institutions to gain a competitive edge with the power of business intelligence. This enables an organization to have a single, complete view of their customers across all channels and gain access to the complete customer journey. By becoming more data-driven, banks can prevent bothering their customers by repeating "the same story" over and over again.
Omnichannel call centers are the future of banking
Members and customers are demanding banks and credit unions evolve faster than they've ever been asked before. It's now or never for financial institutions to instill new technologies that can transform the customer experience while maintaining a secure environment. Windstream Enterprise is dedicated to helping these institutions through this digital transformation, to meet the escalating demands associated with digital banking and support the unified communications experience for their customers.
Key Takeaway
Meet customers' and members' digital demands with innovative and convenience-oriented unified communications solutions for banking and financial services.